What makes Red Bluff, California a great overnight stop? Consider this… you've traveled all day, you're tired, hungry, the kids are wired… you get the picture. What you really need right about then is that perfect overnight stop… an exit where you feel safe and comfortable… an exit with a good mix of accommodations and a variety of eating places… not just fast food. And, maybe a little shopping later before you get back to the motel. The next morning you can gas up nearby and head out. Everything you need conveniently located right off the exit! That's what makes Red Bluff, California a great overnight stop!
About Red Bluff, California…
Red Bluff is a city of about 14,000 in Tehama County, California, approximately 130 miles north of Sacramento. The city enjoys a Mediterranean climate and is known for its scenic beauty, surrounded by rolling hills and the Sacramento River.
Red Bluff has a rich history, being settled during the California Gold Rush and serving as a vital trade center for the agricultural region. Today, its economy thrives on agriculture, with crops such as walnuts, almonds, and citrus fruits being prominent. The city also hosts the renowned Red Bluff Round-Up rodeo event each April. Outdoor enthusiasts can explore the nearby Lassen Volcanic National Park and Mount Shasta.
Whether it's enjoying recreational activities along the Sacramento River or immersing oneself in the region's natural beauty, Red Bluff provides a charming and vibrant place to live or visit.
Places to Stay in Red Bluff…
This Red Bluff exit (there are three) has the most overnight options. Among them are Best Western Antelope Inn & Suites, Comfort Suites, Motel 6, Super 8, and Travelodge. The I-5 exit to the north (exit 650) or to the south (exit 647) have a few more choices.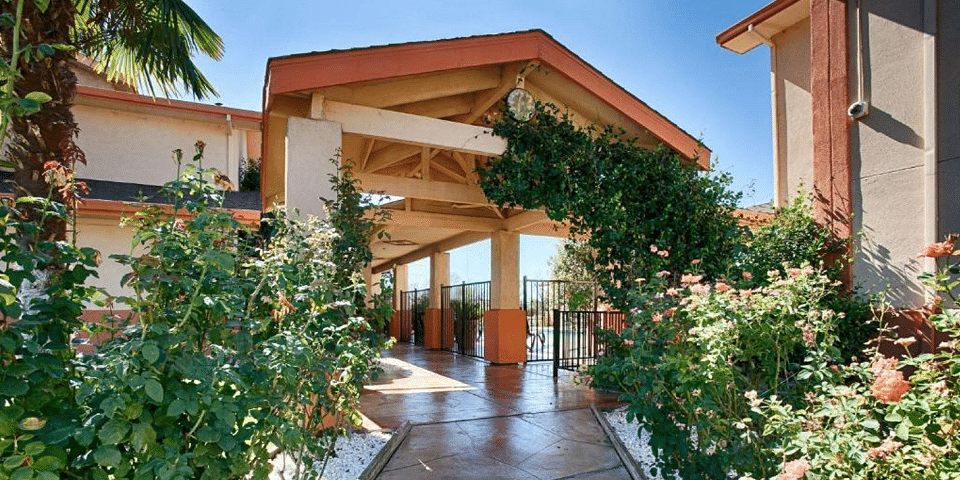 Places to Eat in Red Bluff…
You should be able to find what you're looking for as far as food options right at this exit. From National fast food chains to one-of-a-kind local favorites are available here.
This I-5 exit includes: Applebee's Neighborhood Grill and Bar, Bud's Jolly Kone, Burger King, Carlito's Méxican Restaurant, Del Taco, Denny's, El Gallo Giro, Green Barn Whiskey Kitchen, Los Mariachis, Luigi's Pizza & Pasta, Maple Gardens, McDonald's, New Asian Restaurant, Ramos Donut House, Rocking R, Round Table Pizza, Shari's Cafe and Pies, Starbucks, and Subway.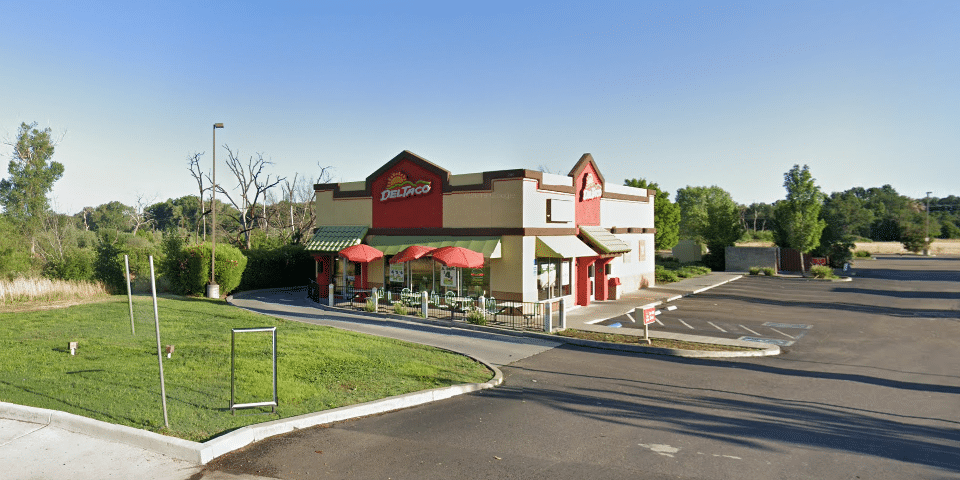 Places to Shop in Red Bluff…
Only the basics as far as shopping here, including Dollar General, FoodMaxx Supermarket, and Red Bluff Food Mart. Travel north on I-5 (exit 650) or south (exit 647) and you'll find a few more choices, including several big-box stores
Fuel Up and Head Out…
There's a good mix of gas options at this exit including Chevron, Mobil, Red Bluff Gas, and Shell.
Other…
This exit is somewhat of an overnight camping magnet. Immediately off the exit you'll find the Durango RV Resort, Red Bluff RV Park, and Rivers Edge RV Park.
---
On the road? Why not take us with you. All our websites are mobile-friendly. Visit our growing family of exit guides: I-4 Exit Guide, I-5 Exit Guide, I-10 Exit Guide, I-75 Exit Guide, and I-95 Exit Guide. Detailed exit service listings… discount lodging, camping, food, gas and more for every exit along the way!