What makes a Redding, California a great overnight stop? Consider this… you've traveled all day, you're tired, hungry, the kids are wired… you get the picture. What you really need right about then is that perfect overnite stop… an exit where you feel safe and comfortable… an exit with a good mix of accommodations and a variety of eating places… not just fast food. And, maybe a little shopping later before you get back to the motel. The next morning you can gas up nearby and head out. Everything you need conveniently located right off the exit! That's what makes Redding, California a great overnight stop!
Seattle to Los Angeles via Interstate 5 is approximately 1,135 miles, or just under 17 hours of driving. That's a substantial roadtrip. Not all of us can do that kind of mileage non-stop. Making the trip in two days gets you there comfortably and with much more energy to savor the destination.
Eight and a half hours on the road each day is still an effort, but if you pace yourself, get out and stretch your legs every few hours and have a comfortable place to stay at night, getting there can be just as much fun as your destination. Redding, California is halfway between Seattle and Los Angeles and it's our recommended overnight stop…
Where to Stay in Redding…
Most of the major lodging chains are located at this Redding I-5 exit. These include:
Best Western Plus Hilltop Inn, Bridgeway Inn and Suites, Comfort Inn, Hampton Inn and Suites, Holiday Inn Hotel and Convention Center, Holiday Inn Express and Suites, LaQuinta Inn and Suites, Motel 6, Oxford Suites, Quality Inn, Red Lion Hotel, Redding Inn and Suites, Sure Stay, and TownePlace Suites.
Here are our I-5 recommendations…
… more Redding, California Hotels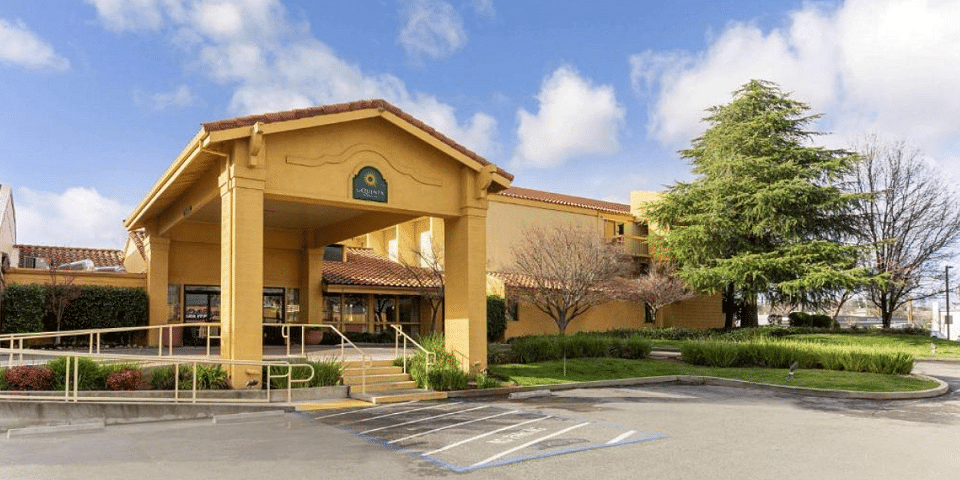 Where to Eat in Redding…
There is no shortage of places to eat at this Redding I-5 exit. National chains dominate the area but there are several one-of-a-kind choices too!
This exit includes: Applebee's Grill and Bar, Blimpie Subs, Carl's Jr., Casa Ramos Mexican, Chipotle Mexican Grill, Chuck E. Cheese, Dairy Queen, In-N-Out Burger, Jack-in-the-Box, Jersey Mike's Subs,Marie Callender's, McDonalds, MOD Pizza, Olive Garden, Outback Steakhouse, Panda Express, Pizza Hut, Red Lobster, Red Robin Gourmet Burgers and Brews, Round Table Pizza, Starbucks, Subway, and Tokyo Garden.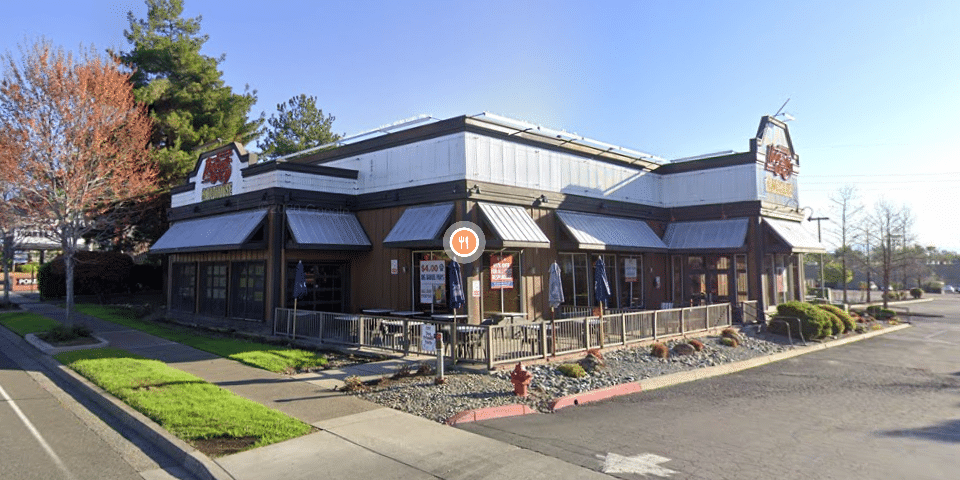 Where to Shop in Redding…
There are plenty of shopping options at this exit. They include: Barnes and Noble, Best Buy, Costco, Dick's Sporting Goods, Hobby Lobby, Home Depot, Kohl's, Michaels, Mt. Shasta Mall, Sportsman's Warehouse, T.J. Maxx, Trader Joe's, Walmart, and Winco Foods.
Fuel Up and Head Out…
When you're ready to hit the road you'll find a good selection of gas stations to choose from. With a variety of choices comes competitive prices! This exit includes: 76, Arco, Ballpark, Chevron, Safeway, Shell, Speedway and Valero.
Other…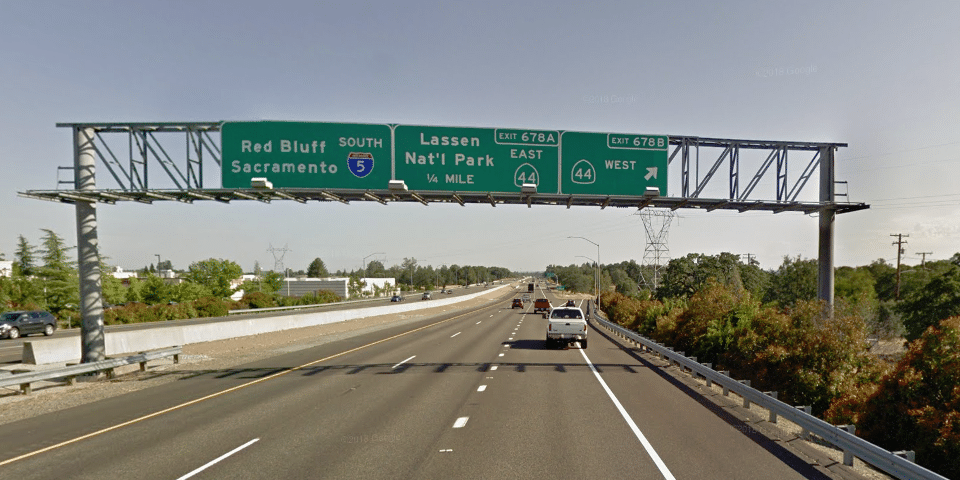 to Lassen National Forest, Lassen Peak, Lassen Volcanic National Park
---
On the road? Why not take us with you. Our websites are mobile-friendly! Visit our growing family of exit guides: I-4 Exit Guide, I-5 Exit Guide, I-10 Exit Guide, I-75 Exit Guide, and I-95 Exit Guide. Detailed exit service listings… discount lodging, camping, food, gas and more for every exit along the way!