San Diego At a Glance…
From its world-famous zoo and aquarium to its bountiful beaches, San Diego's vibrant and exciting lifestyle has plenty to offer visitors and their whole families. It's the kind of city where every day is a beach day, and where everyone is busy having as much fun as possible. A relaxed atmosphere pervades the city, probably one of the reasons that draw more than 30 million visitors a year to San Diego. Given the beautiful weather and outdoor activities abound, San Diego is probably one of the most pedestrian friendly cities in America. Families walk, skate, and bike their way to over 70 miles of beaches or any one of San Diego's numerous attractions.
San Diego's natural beauty is one of the city's greatest attractions. An officially designated 52-mile long Scenic Drive brings visitors through the city and its many neighborhoods. From the Harbor Islands through Old Town and Balboa Park all the way to La Jolla, the Scenic Drive is a great way to see all of the city's beautiful districts and neighborhoods.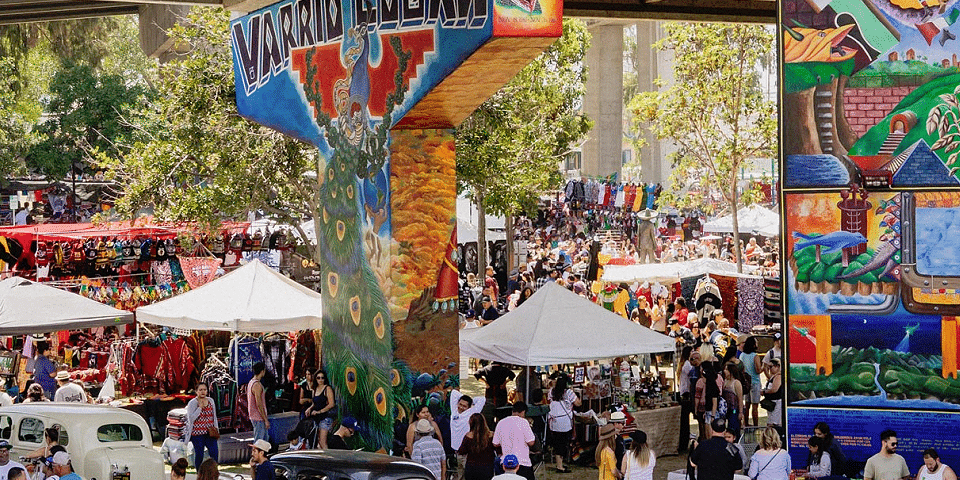 Balboa Park itself is the 1,200 acre home to the world-famous Zoo and museums. This park is the cultural center of the city. The Rose Garden has more than 2,000 rosebushes, and the entire park is really one giant botanical garden full of beautiful flowers and trees. The Zoo, one of the best in the world, holds nearly 4,000 animals representing more than 800 species. The animal habitats are designed to replicate each animal's original ecosystem as closely as possible, down to the type of grass used. Birds, gorillas, tigers, bears, hippos and other animals have helped make this one of the most admired zoos in the world. In addition to the zoo, Balboa Park is home to over a dozen museums dedicated to history, science, art, cars, railroads, mankind, and of course, San Diego itself.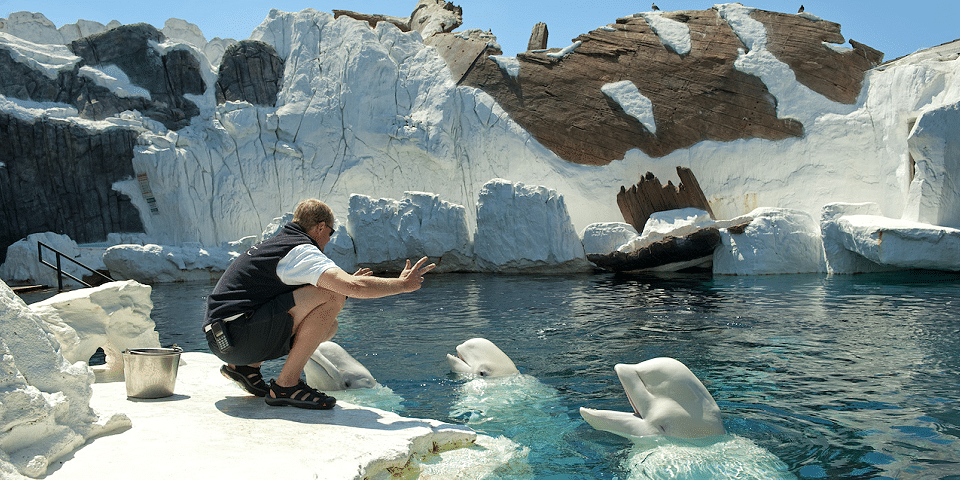 Visitors who want to spend as much time as possible near the glittering Pacific Ocean will love the Mission Bay area and its greatest attraction: Sea World. The Mission Bay aquatic park covers 4,600 acres, and includes 27 miles of bay shore beaches and 17 miles of ocean front beaches. Admission to the beaches is free, and swimming, sunning, and windsurfing are the preferred activities. Playgrounds and picnic spots are found throughout the park, but the best place for kids has to be Sea World. Covering over 100 bay-front acres, this park features the world famous killer whale Shamu, as well as hundreds of other water animals, like penguins, fish, and sharks. Sea World is one of the most famous aquatic parks in the world, and kids and adults alike will love it.
San Diego has it all: sunny weather, great beaches, wonderful museums, zoos, and aquariums, and history too. Old Town is the historical heart of San Diego, and a great place to finish up a visit to the city. The Spanish and Mexican heritage of the city is celebrated here, amidst the famous Presidio fortress, the historical park, and the adobe houses with Spanish tile roofs. San Diego has evolved immeasurably since those early days as a Spanish settlement on the Pacific, and that evolution has produced one of the most beautiful and happy cities in the world. Visitors to San Diego are always sorry to leave behind what residents know is heaven on earth.
---
The I-5 Exit Guide is the Internet's largest and most complete website dedicated to Interstate 5 travelers. Find detailed exit service listings… lodging, camping, food, gas and more for every exit from Washington to California!
On the road? Why not take us with you. The I-5 Exit Guide is mobile-friendly and totally FREE. No App Required.
Traveling another route? Visit our growing family of exit guides:  I-4 Exit Guide, I-5 Exit Guide, I-10 Exit Guide, I-75 Exit Guide, I-80 Exit Guide and I-95 Exit Guide. Detailed exit service listings… discount lodging, camping, food, gas and more for every exit along the way!