Major hotel chains are now targeting their efforts to appeal to traveling families by adding amenities and extras that appeal to kids. But what you get for your money can vary from chain to chain. Families are looking for amenities that are geared towards kids, from supervised activities for youngsters, free breakfasts, and pools and sports amenities. Based on this criteria, we've put together our list of the top 5 family friendly hotel chains.
#1 – Homewood Suites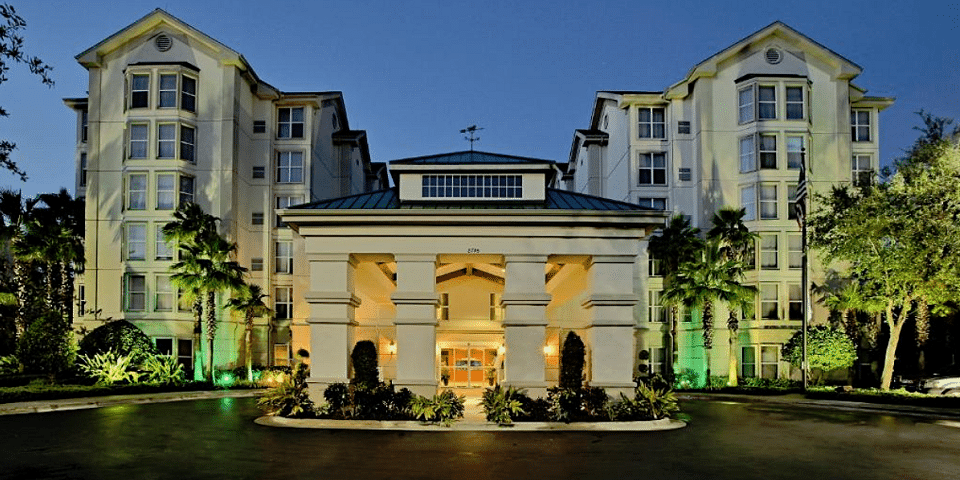 Homewood Suites is a small family friendly hotel chain, with about 250 locations throughout the United States. All accommodations are very spacious suites.
Homewood Suites offers a number of amenities geared for families. Most include a pool and outdoor sport courts. Some locations offer children's activities. Select hotels offer video rental, others provide babysitting and family packages.
Most Homewood Suites have on-site restaurants. Complimentary hot breakfasts are also included with your stay at Homewood Suites. They also include a free "evening reception" with food and drinks Monday through Thursday.
Homewood Suites has studios and one or two-bedroom suites. Larger suites are great for larger families. All units include fully-equipped kitchens, a dining table with chairs, a work desk and a seating area. Suites also feature modern amenities, like free wireless Internet and televisions.
---
#2 – Residence Inn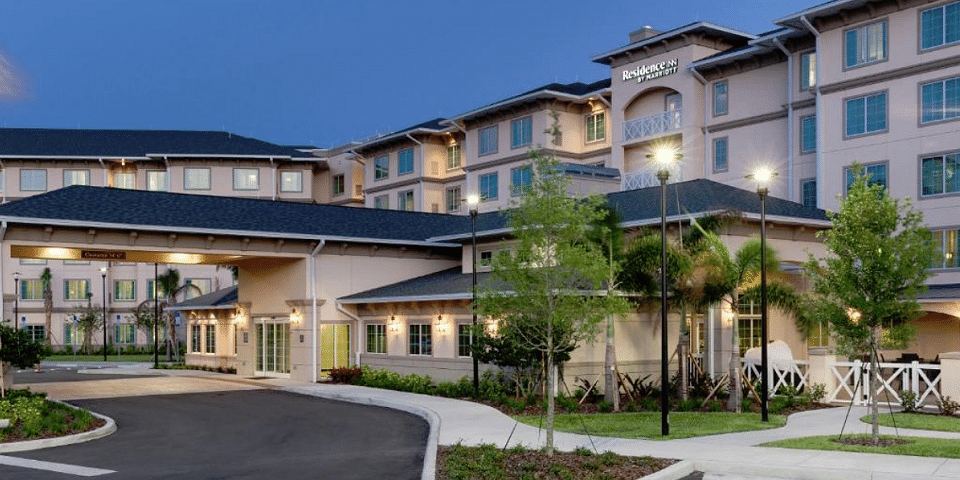 There are more than 500 Residence Inns in the United States. This family friendly hotel chain appeals to value conscious families looking for spacious accommodations.
Residence Inn offers great amenities for families, including free breakfast. Most of locations include have swimming pools, spas and sports courts. Families can have fun and save on meals too! You'll find onsite BBQ grills and fire pits for family cookouts.
Residence Inn has partnered with Nickelodeon just for kids. Kids who stay during summer or fall will get a Nickelodeon welcome bag at most locations. Parents can also purchase packages that include toys, storybooks and SpongeBob activities. Families begin their day at Residence Inn with a complimentary hot breakfast. Weekday evening receptions are also part of your stay. For your convenience, most Residence Inns have a 24-hour market.
Most Residence Inns do not have an onsite restaurant. Residence Inn suites include separate living spaces and pullout sofas, dining area and flat-screen televisions. Suites include a kitchen with an oven, stove, refrigerator, dishwasher and microwave. What's more, kitchens are completely stocked with pots, pans, dishes and silverware. Of course, suites come with a dining area. Most Residence Inns include onsite laundry facilities or dry cleaning services. All locations provide free in-room high-speed Internet access.
---
#3 – Country Inn and Suites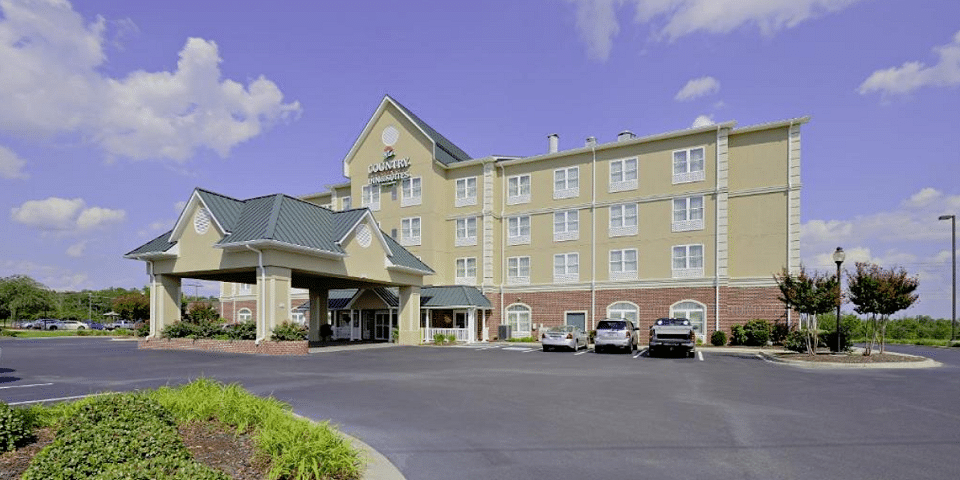 Country Inns and Suites by Carlson is mid-scale family friendly hotel brand within the Carlson Rezidor Hotel Group portfolio. Country Inns and Suites hotels are designed for both business and leisure travelers including families.
They provide complimentary amenities like hot breakfast and high-speed Internet. Country Inns and Suites hotels are mainly independently owned and operated and franchised under licensing agreements with the Carlson Rezidor Hotel Group.
Country Inns and Suites hotels combine traditional architecture with a transitional residential interior design. Properties feature their signature plank lobby flooring and a welcoming fireplace. Furnishings are both attractive and comfortable and blend rich woods and natural earth tones. Guest room features include flat screen televisions, spacious work desks, microwaves, refrigerators and coffee makers. The chain offers free high-speed Internet access to all guests in properties located in North America, free weekday newspaper, a fitness center, a business center and indoor or outdoor swimming pool. Additional distinctive amenities include a complimentary hot breakfast buffet and a "Read It & Return" Lending Library.
Country Inn and Suites operates hundreds of hotels throughout the United States with many along Interstate highways, making it an excellent choice for families on the road needing a reasonably-priced, comfortable, convenient overnight stay.
---
#4 – Holiday Inn Hotels and Resorts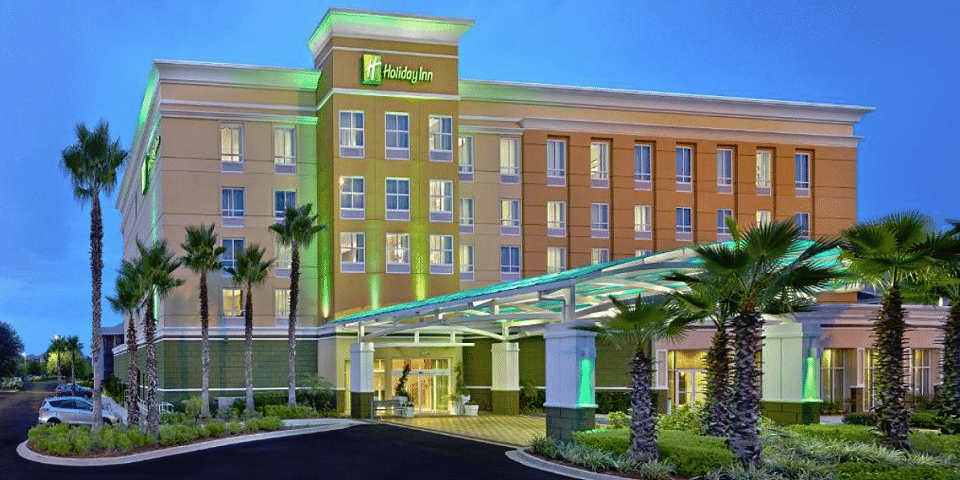 There are over 3,000 Holiday Inns worldwide. Kids age 19 and under stay with parents for free here. What's more, kids 12 and under eat free. Their hotels range from massive destination resorts in large cities to quaint hotels in small towns along Interstates highways.
Holiday Inns offer a good halfway rest during long drives. You'll find great prices at this family friendly hotel chain too. Most locations have pools. Some locations have children's activities and babysitting.
Holiday Inns have many locations near theme parks and vacation destinations. Most hotels have either an on-site restaurant or one nearby. Suites are also available in select locations. A typical suite includes a seating area with a sleeper sofa, desk or dining table, some even have kitchenettes with refrigerators and microwaves.
---
#5 – Comfort Inn and Suites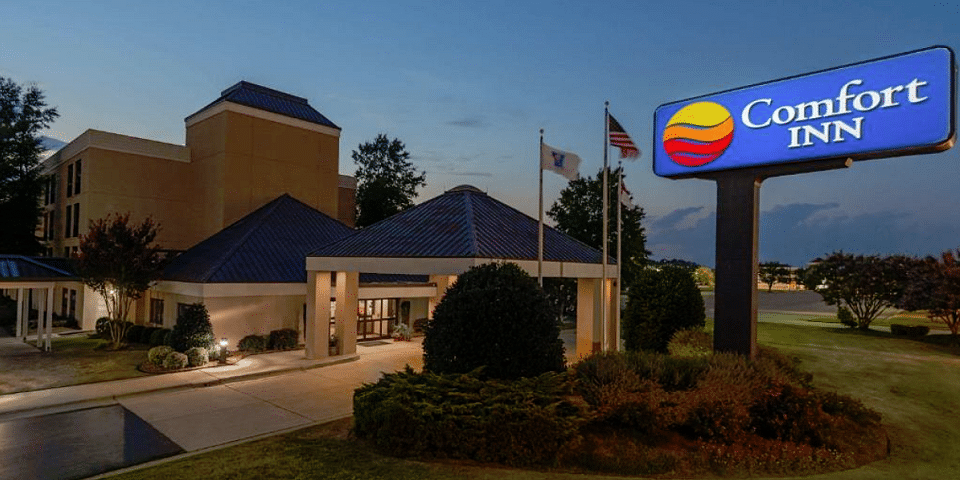 Comfort Inn and Suites offer a great experience for families. Comfort Suites are more spacious and all properties are 100 percent smoke-free. Comfort hotels are perfect for budget conscious lodging or overnight stops during a long road trip.
Most locations include an indoor or outdoor swimming pool and some include a whirlpool or hot tub. Hotel kitchens often serve complimentary hot breakfast featuring hot waffles.
Comfort Inn and Suites feature rooms with plush, comfortable bedding. Comfort Suites provide much larger, with a living room and a full-sized sofabed and a refrigerator.
A true family friendly hotel chain, Comfort Inn and Suites offer free high-speed Internet access and free local calls.
Check out our RoadGuides Deals Page for a variety of hotel rates on some of our favorite family friendly hotel chains.
---
On the road? Why not take us with you. Our websites are mobile-friendly! Visit our growing family of exit guides: I-4 Exit Guide, I-5 Exit Guide, I-10 Exit Guide, I-75 Exit Guide, and I-95 Exit Guide. Detailed exit service listings… discount lodging, camping, food, gas and more for every exit along the way!