Salem, Oregon at a Glance…
Located in the heart of the beautiful Pacific Northwest, Salem, Oregon is a captivating tourist destination that offers a delightful blend of history, culture, and natural beauty. With its rich heritage, vibrant arts scene, and stunning landscapes, Salem has something to offer every traveler.
Salem History and Culture
Salem, the capital city of Oregon, boasts a rich history that dates back to the early 19th century. History enthusiasts can explore the Oregon State Capitol, an architectural marvel, and visit the Willamette Heritage Center to step back in time and discover the state's past.
The city's cultural scene is equally impressive, with numerous art galleries, theaters, and museums. The Hallie Ford Museum of Art showcases an extensive collection of Pacific Northwest art, while the Historic Elsinore Theatre hosts a variety of performances year-round.
Salem's Natural Beauty
For nature lovers, Salem offers a multitude of outdoor adventures. The Willamette Valley is famous for its wineries and vineyards, making it a perfect destination for wine connoisseurs. The city also boasts a network of scenic parks and gardens, including Bush's Pasture Park and the Deepwood Museum and Gardens, where visitors can relax amidst lush greenery.
Salem's Culinary Delights
Salem's culinary scene is a delightful surprise. The city is known for its farm-to-table dining experiences, offering fresh and locally sourced ingredients. Be sure to savor some of the Pacific Northwest's best cuisine at one of Salem's charming restaurants.
Salem Festivals and Events
Salem hosts a range of events throughout the year, celebrating its diverse culture and heritage. The Salem Art Fair & Festival, Cherry Blossom Day at the Oregon State Capitol, and the World Beat Festival are just a few examples of the vibrant events that bring the community together.
Salem is a hidden gem that promises an enriching and memorable experience for tourists. Whether you're interested in history, culture, nature, or simply enjoying delicious food, Salem has something to offer everyone. So, pack your bags and embark on an adventure to discover this charming city in the heart of the Pacific Northwest.
Places to Stay in Salem, Oregon…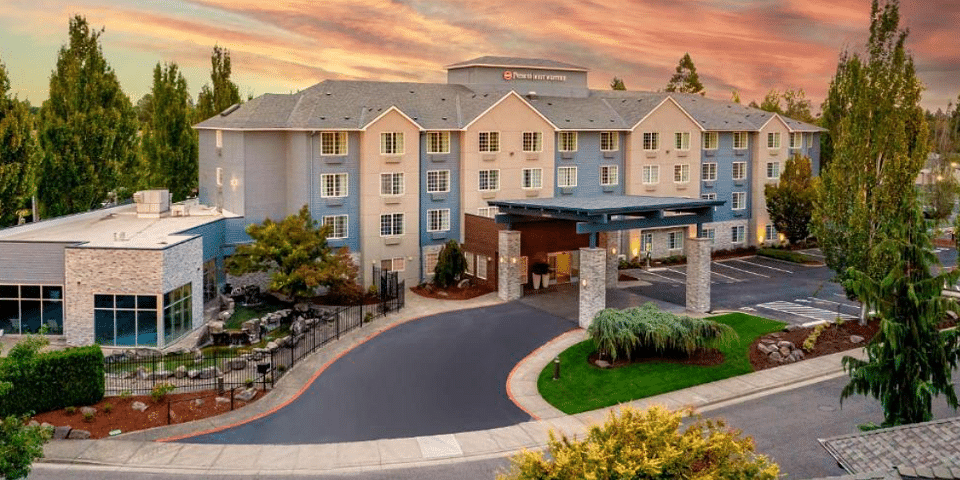 Planning a trip to Salem, Oregon? Finding the perfect place to stay is a crucial part of your travel experience. Whether you prefer a cozy bed and breakfast, a modern hotel, or a charming boutique inn, Salem offers a range of accommodations to suit every traveler's needs and preferences.
Historic Bed and Breakfasts
If you're looking for a touch of history and charm, Salem's bed and breakfasts are an excellent choice. These beautifully restored homes offer a cozy and intimate atmosphere. Consider staying at Holman Riverfront Park Hotel Salem, a historic great hotel with elegant rooms and a convenient downtown location.
Modern Comforts in Hotels
For those who prefer modern amenities and convenience, Salem boasts a variety of well-appointed hotels. The Best Western Premier Keizer Salem Hotel, Comfort Inn & Suites, DoubleTree by Hilton, Holiday Inn, Best Western Plus Mill Creek Inn, and La Quinta Inn & Suites by Wyndham are just a few options that provide comfortable rooms, complimentary breakfast, and excellent service.
Unique Boutique Inns
If you seek a one-of-a-kind experience, Salem's boutique inns won't disappoint. The Oregon Garden Resort, nestled within the stunning Oregon Garden, offers a tranquil and picturesque escape.
Budget-Friendly Motels
Traveling on a budget? Salem has several budget-friendly motels that offer comfortable accommodations without breaking the bank. Check out the Howard Johnson by Wyndham Salem or the Rodeway Inn for affordable options.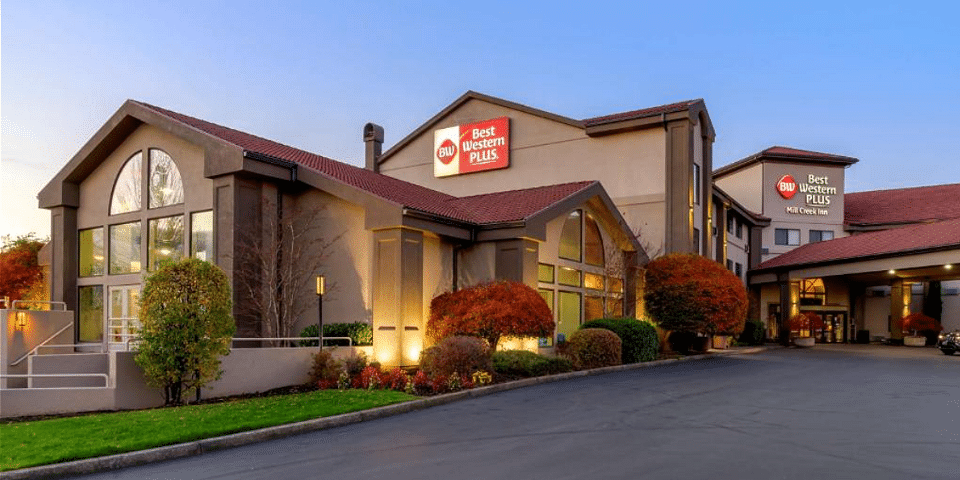 Campgrounds and RV Parks
For the adventurous traveler, Salem also offers campgrounds and RV parks in beautiful natural settings. Phoenix RV Park is a popular choice for those who prefer the great outdoors.
No matter your budget or travel style, Salem, Oregon, provides a variety of accommodations to enhance your visit. From historic bed and breakfasts to modern hotels and unique boutique inns, you'll find the perfect place to rest yourhead while exploring this charming city in the Pacific Northwest.
Places to Eat in Salem, Oregon…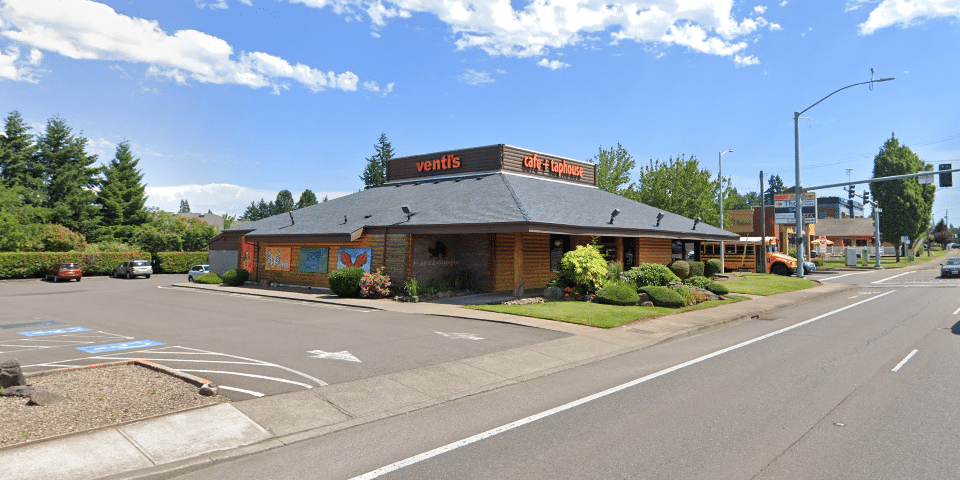 If you're a tourist exploring Salem, Oregon, you're in for a culinary treat! This charming city in the Pacific Northwest boasts a vibrant food scene with a wide range of dining options to satisfy every palate. From farm-to-table restaurants to cozy cafes, here are some must-visit places to eat in Salem:
Start your day right with a visit to Archive Coffee & Bar, a trendy spot known for its artisanal coffee and delectable pastries. Situated in a historic bank building, this café offers a cozy atmosphere for a morning pick-me-up.
For a hearty breakfast or brunch, Word of Mouth Neighborhood Bistro is a local favorite. Their mouthwatering menu features creative dishes like caramel apple waffles and savory corned beef hash. Be prepared for a wait, as it's a popular spot, but the food is well worth it.
For an upscale dining experience, head to Bentley's Grill located in the Grand Hotel. This elegant restaurant offers a diverse menu with a focus on locally sourced ingredients. Indulge in Pacific Northwest specialties like fresh seafood and perfectly grilled steaks.
Venti's Cafe + Taphouse is a must-visit for craft beer enthusiasts and lovers of diverse cuisine. With an extensive beer list and a menu featuring dishes inspired by various global cuisines, this spot has something for everyone.
For a taste of comfort food with a gourmet twist, Ritter's Housemade Foods is the place to go. Their sandwiches, soups, and salads are crafted using fresh, locally sourced ingredients, making each bite a delightful experience.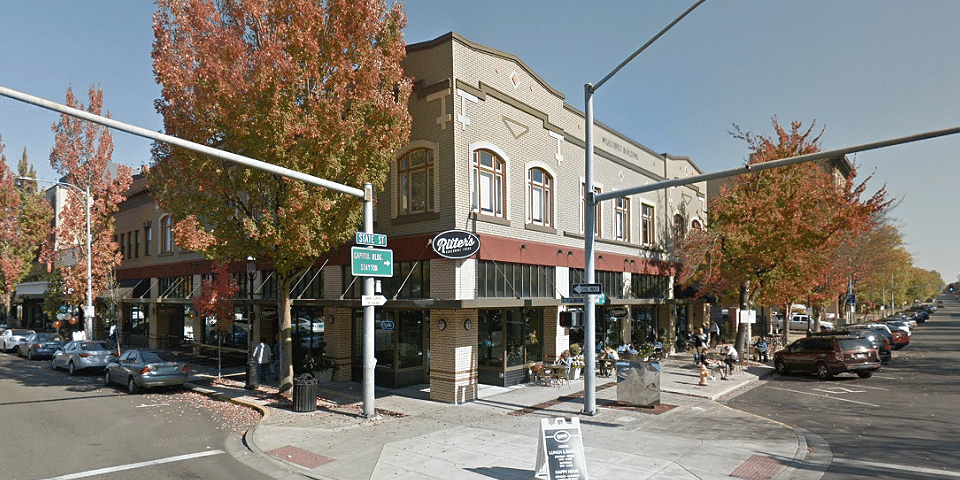 Craving Mexican cuisine? La Margarita Express offers authentic flavors and a casual atmosphere. Try their tacos, enchiladas, or sizzling fajitas for a taste of Mexico in Salem.
If you're a fan of both food and beer, Gilgamesh Brewing is a must-stop. Their brewpub offers a diverse menu alongside a range of craft beers, providing a fantastic dining and drinking experience.
Whether you're seeking a cozy cafe, a fine dining experience, or international flavors, Salem, Oregon, has an array of dining options to satisfy your taste buds. Explore the local culinary scene and savor the delicious flavors that make Salem a true food lover's paradise.
Places to Visit in Salem, Oregon…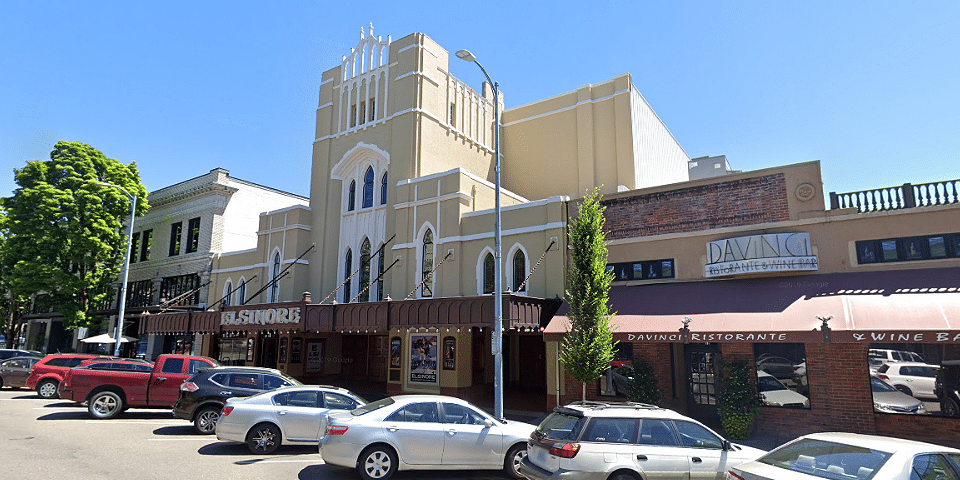 Salem, Oregon, nestled in the picturesque Willamette Valley, is a hidden gem for tourists seeking a mix of history, culture, and natural beauty. Whether you're a history buff, a nature enthusiast, or simply looking to soak in the local culture, Salem has something special to offer. Here are some must-visit places to explore during your visit:
Oregon State Capitol
Start your journey with a visit to the magnificent Oregon State Capitol. This architectural marvel boasts stunning artwork and an observation deck with panoramic views of the city. Take a guided tour to delve into the state's rich history and political significance.
Willamette Heritage Center
For a deeper dive into Salem's history, the Willamette Heritage Center is a must. Explore historic homes, mills, and exhibits that showcase the area's pioneer heritage and theimportance of the Willamette River.
Bush's Pasture Park
Nature lovers will find solace at Bush's Pasture Park. This beautiful urban park features lush gardens, walking trails, and historic homes. It's the perfect spot for a leisurely stroll or a relaxing picnic.
Elsinore Theatre
Catch a show or experience the timeless charm of the Elsinore Theatre, a historic landmark in downtown Salem. This venue hosts a variety of performances, from live theater to concerts.
Deepwood Museum & Gardens
Discover the elegance of the Deepwood Estate and its stunning gardens. Guided tours provide insight into the history of this architectural treasure, and the gardens are a serene oasis for nature enthusiasts.
Riverfront Park
Enjoy the scenic beauty of the Willamette River at Riverfront Park. This expansive park offers walking and biking paths, picnic areas, and river views that capture the essence of Salem's natural beauty.
Minto-Brown Island Park
For a taste of wilderness within the city, Minto-Brown Island Park offers miles of hiking and biking trails through wetlands and woodlands. It's a haven for birdwatchers and outdoor adventurers.
Whether you're interested in history, culture, or the great outdoors, Salem, Oregon, invites you to explore its diverse attractions. Immerse yourself in the city's rich heritage, soak in the natural beauty, and experience the warm hospitality of this Pacific Northwest gem. Salem is waiting to welcome you with open arms.
Getting Around Salem, Oregon…
Salem, Oregon, with its picturesque landscapes and vibrant attractions, is a wonderful city to explore by car. Whether you're arriving by air or just need the flexibility to tour the city at your own pace, having your own vehicle can enhance your travel experience.
Interstate 5 (I-5) runs north to south through Salem and makes it relatively easy to access all point in the city. Here's all you need to know about getting around Salem, Oregon, by car:
Rental Cars
If you're flying into Salem, your journey begins at Salem Municipal Airport (SLE). Numerous rental car agencies, such as Enterprise, Hertz, and Avis, have counters at the airport, making it convenient to pick up your vehicle upon arrival. Ensure you have a valid driver's license and a credit card for the rental process.
Road Network
Salem boasts well-maintained roads and highways, making it easy to navigate the city and its surroundings. Interstate 5 runs through Salem, connecting it to major cities like Portland and Eugene. Highway 22 and Highway 99E are also vital routes for exploring the region.
Parking
Salem offers ample parking options. In the downtown area, you'll find metered street parking and public parking garages, such as the Chemeketa Parkade and Marion Parkade. Most attractions, restaurants, and shopping areas have convenient parking facilities.
Fueling Up
Fueling stations are plentiful in Salem, so you can keep your car running smoothly throughout your visit. Gas prices are typically reasonable compared to other parts of the country.
Navigation Apps
To make your journey even smoother, consider using navigation apps like Google Maps or Waze. They provide real-time traffic updates and directions to help you reach your destinations efficiently.
Safety Tips
Observe local traffic rules, speed limits, and parking regulations. Salem is known for its pedestrian-friendly streets, so always be cautious when driving through busy areas.
Exploring Salem by car gives you the freedom to discover the city's hidden treasures, from historic sites to natural wonders. With a well-maintained road network and convenient rental car services, your visit to Salem promises to be an unforgettable adventure. So, buckle up, hit the road, and explore all that this charming city has to offer.
---
The I-5 Exit Guide is the Internet's largest and most complete website dedicated to Interstate 5 travelers. Find detailed exit service listings… lodging, camping, food, gas and more for every exit from Washington to California!
On the road? Why not take us with you. The I-5 Exit Guide is mobile-friendly and totally FREE. No App Required.
Traveling another route? Visit our growing family of exit guides:  I-4 Exit Guide, I-5 Exit Guide, I-10 Exit Guide, I-75 Exit Guide, I-80 Exit Guide and I-95 Exit Guide. Detailed exit service listings… discount lodging, camping, food, gas and more for every exit along the way!